Fed up of relying on your mates to set up your anchors? Learn how to set up bombproof belays to bring up your second safely. This on-site session is ideal for anyone who climbs occasionally but needs help from others to set up the majority of their belays. You should be able to tie into a harness and be a confident belayer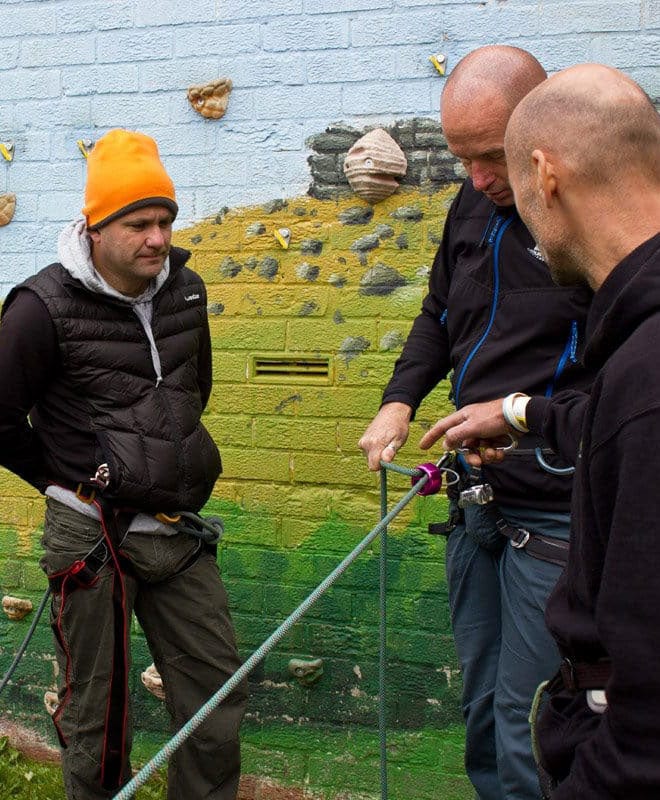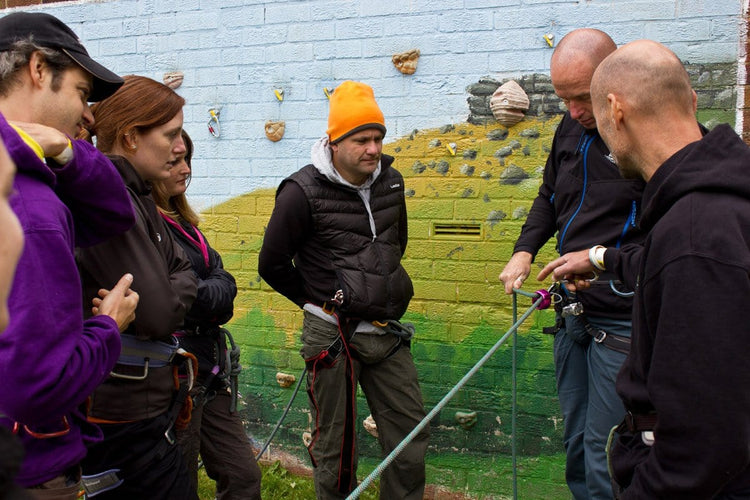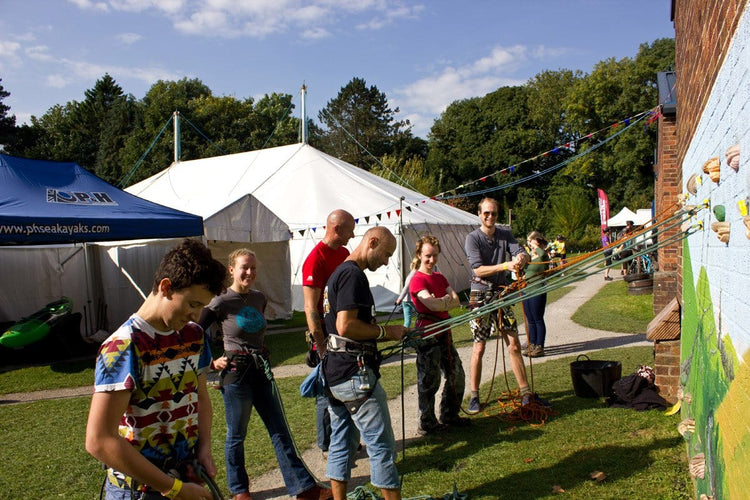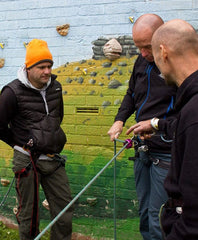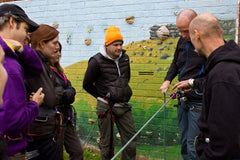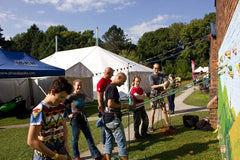 What to Expect:
On-site instruction on how to set up a climbing anchor for belaying up your second. your instructor will run through:
- The variety of gear available
- Ropes, knots and slings
- The practical skills of rope management
What to Bring:
- Outdoor clothing suitable for the conditions
- A pen and paper if you want to take notes

This course is on-site and close to facilities
Essential Information:
Minimum Age: 14 (under 16s must be accompanied by an adult)
Course Provider: Thornbridge Outdoors
Student / Instructor Ratio:8:1
Location: Thornbridge Outdoors
Transport: None required
Meeting Times & Logistics:
Please meet at the School of Adventure Meeting Point at least 10 minutes before the course starting time to meet your instructor and get set up.
Frequently Asked Questions
If you require more information about the course or the Big Shakeout Festival, please get in touch.
Can I book a School of Adventure activity without a weekend pass?
No. You must have a valid Big Shakeout weekend ticket to participate in any School of Adventure Activities. Any orders for activities without a Big Shakeout weekend ticket will be cancelled and refunded.
The Big Shakeout Festival and all courses will operate in line with the latest government restrictions. If the festival or a course cannot be run due to Covid restrictions, full refunds will be issued.
Will School of Adventure courses still go on if the weather is bad?
We will do everything we can to make sure your chosen activity goes ahead, however in some circumstances a course may have to be cancelled due to weather or lack of numbers. In these cases we will either offer you a place on an alternative activity or refund.
Will I receive a ticket for this course?
You will receive an email confirmation with an order reference number upon completing your order. Your order number is your unique reference number, bring it along with you and present it at along with your name at the School of Adventure Meeting Point.