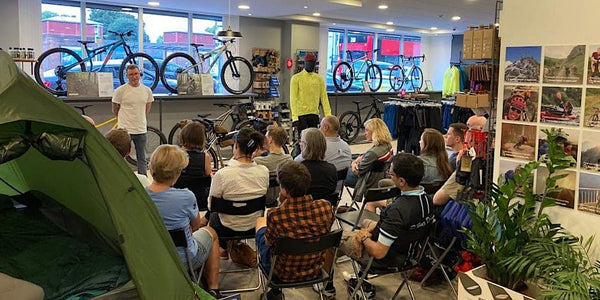 An evening to learn and share some useful bikepacking tips  
Join us at Alpkit Kingston on March 30th for a talk through the good, bad and ugly of bikepacking, delivered by @francis_the_good and some of the experienced bikepackers at LDN GRVL.
Thinking of getting in to bikepacking, or an experienced hand looking to learn/share some tips and perfect your craft?
Topics covered will range from bikepacking essentials to luxury items, bag choices + set up, tips on how to pack effectively, the conundrum of tent vs bivvy plus some tales from past trips and how to bodge and fix things when it all goes wrong!
This will be followed by a Q and A and Beers when you'll get the chance to ask some of the crew any questions and meet other like-minded folk.
The evening will run from 6:30 - 8:30pm at our Kingston store.
Tickets are available through Eventbrite below