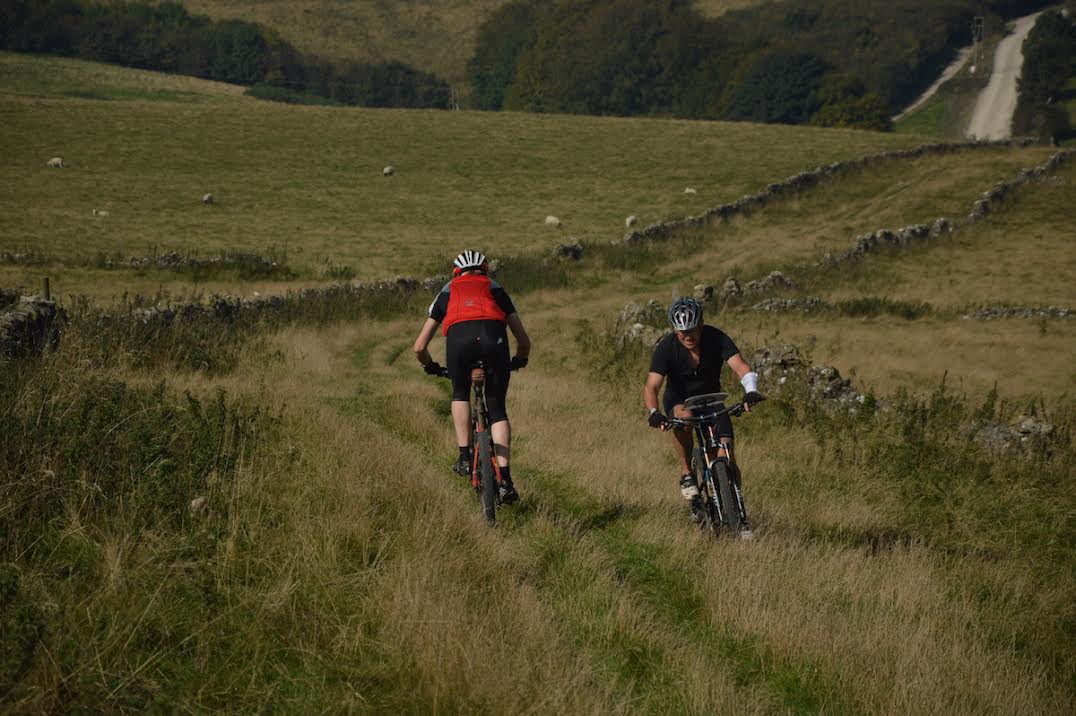 We've known the guys at Dark and White events for years and have taken part in their excellent Trailquests from the start. But after a few years away from the scene an event last week proved a great oppurtunity to revisit forgotten skills.
Trailquests are basically orienteering events but on bikes, these events are held all over the country with smaller local leagues along with national and international MTBO championships.
Dark and White have run their series of events in summer and winter for several years and have always been a mix of challenging courses that are suitable for all abilities in stunning areas. Often these may be less visited parts of the Peak District or are an oppurtunity to ride and explore new trails in familiar areas.
This was the 3rd round of the 2016 summer series and started from Darley Dale near Matlock.
The rules are pretty simple you get a map and have 2 hours (for summer events - 3 hours in winter) to collect as many checkpoints as you can within the time limit. You can ride anything you want and choose your own route between checkpoints, collecting as many or as few as you like. Each checkpoint is worth a mumber of points (usually from 10-20) so route choice is essential to doing well. Time management is also vital as any time over the 2 hour limit results in points penalties.
For this ride I had a pretty special partner - a new Sonder Camino AL prototype (codename: STEALTH)
This bike is pretty much the same as the Titanium version we currently have but in aluminium... along with a carbon fork and full Sram 1x11 groupset and LoveMud finishing kit. The bike was superb, it dealt with the lanes and steep road climbs that the early part of my route took and rough, technical sections could be taken at speed with a little care in the wet and greasy conditions.
The competition area for this event was centered in the valley bottom with 2 'loops' of checkpoints on each valley side. The terrain to the east was steep and hilly but could mostly be reached on tarmac and good tracks, the controls to the west involved more sustained climbs but you could then maintain height and pick up a few points with little other climbing. Some checkpoints were a little harder to reach on rough off-road trails, due ot time constraints (and wanting to go get the big point scores) I skipped these ones.
The route I chose was to get all the chckpoints to the west in the first 50 mins and then start ticking off those to the east, a couple of errors in route choice and in missing the 'dibber' boxes cost me and meant I had to miss 2 checkpoints I had meant to get and was 4 minutes late at the end. A final points tally of 190 out of 245 was enough for 6th in category and 12th overall.
Sonder bikes and Alpkit are pleased to be supporting Dark and White events as a sponsor of the Trailquest summer series.