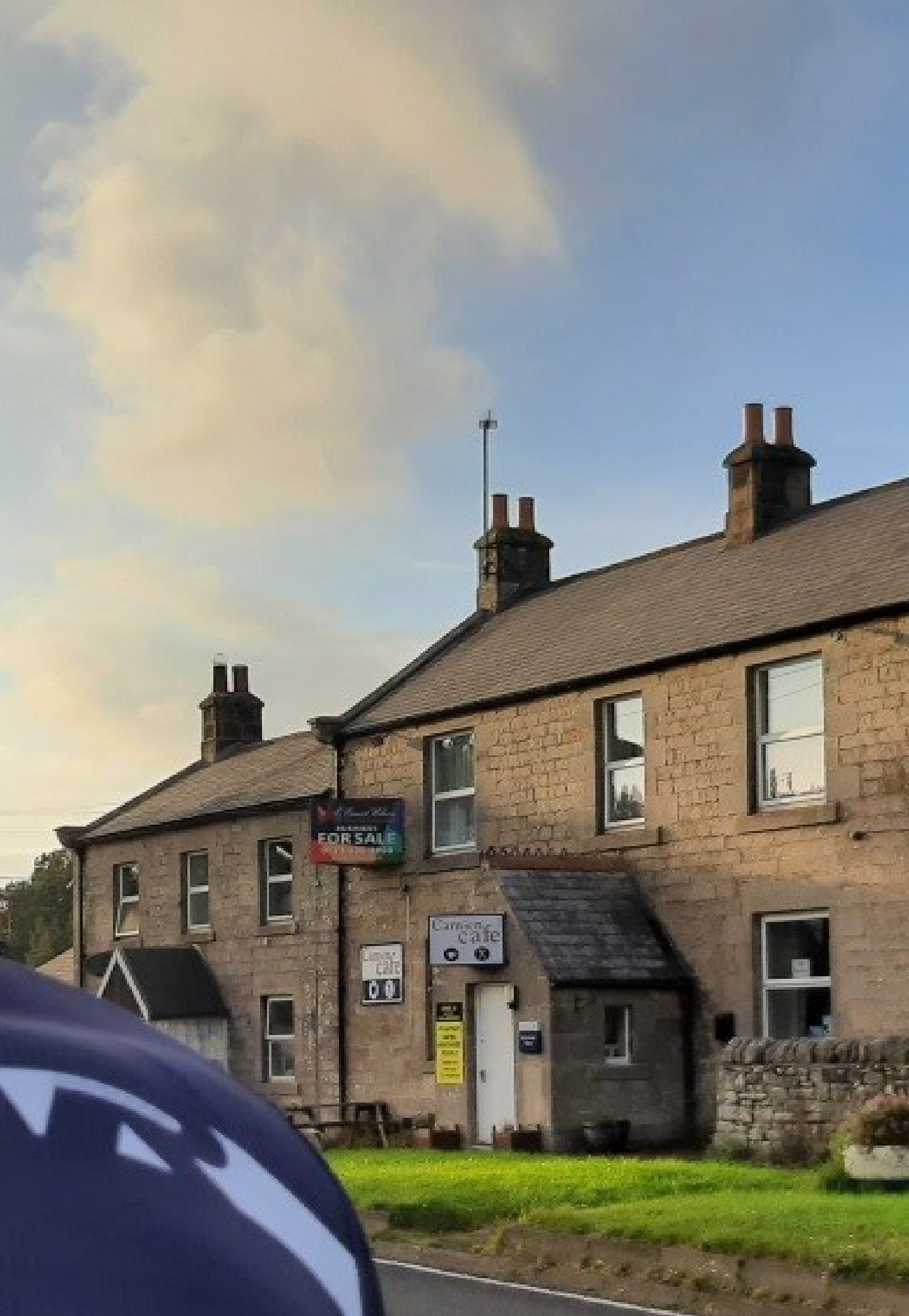 Go Nice Places, Do Good Things... Go Up North, Do Tough Things!
Alpkit Store Hero Caroline Fry's feature on "Not All Points North 2020" was part of the inspiration to enter "All Points North 2021" an ultra-endurance cycling event from Sheffield. Riders must pass through 10 checkpoints throughout the North of England, covering 1000km on a route of their own devising, in 72 hours.
If this wasn't challenge enough, we had entered on a tandem bicycle.
We are, Stevie and Laura, husband-and-wife and known as SteLa tandem with grand plans to break the around the world tandem record next year and All Points North seemed like the perfect training...


But it was a ride of ups and downs, both literally and figuratively.
It all started one September evening at a Different Gear in Sheffield. We rode off into the sunset and to our first tactical overnight stop at Wetherby. We were a bit apprehensive of what was to come but our legs felt good as we spun along the dark, quiet road heading North.
The next morning after little sleep, we felt groggy and at the back of the pack. Many other riders had pushed through the night and their dots were all spread above ours. We tried to keep motivated as we headed to the first checkpoint at Leeds Pal Memorial.
Throughout the morning the sun rose higher and so did our moods, soon we were climbing in the Yorkshire Dales surrounded by beauty up to Dent Station and speeding down to Malham Tarn. A beautiful river road had us flying toward the West coast in no time.
But morale dropped again with an out and back to Silverdale on the coast and we lost time trying to locate the location of the check point.
A straight flat road heading North to the Lakes and Ambleside cheered us up as did ordering a pizza from the back of the tandem for an evening snack. We reached Honister Pass at midnight and the grind up before the dark descent felt very special- this truly was an epic ride!
The long A road caused us another dip as Stevie got sleepy before we reached Penrith at 2am. The following grey morning and busy commuting traffic meant all we could do was get our heads down and pedal East.
Salvation came in the form of breakfast, plates overflowing and mugs of tea. The climb up to Grasmere was steep but stunning and it felt like we were in our own little world.
Soon we struggled to keep the pace up again, the distances too far and the bike too heavy and slow uphill. Tandems do no climb well and this was far from a flat route.
A rolling road to Upper Coquetdale wore up down more and knowing we would be coming the same way back in the dark did nothing to encourage us. But on reaching the North point of the ride a glorious sunset made me realise why we do things like this and the beauty was astounding.
Night fell, the temperatures dropped and the hills kept on coming. As we crept slowly up another climb heading toward Durham, I was about ready to give up; it was too far and hard. Reaching the final night's rest in Middlesbrough we had less than 2 hours to shut our eyes before awakening to glorious sunshine.
The sun lifted our mood again, as did another substantial breakfast and finally we headed towards the East Coast tumbling down a 30% descent to Runswick Bay before winching straight back up again.
The midday heat became oppressive up another climb to Reievaulx Abbey and getting up and over the moors at Blakeley Ridge gave us a breath of fresh air and at last we were heading towards the final control at Beverley North Bar.
Our determination to reach there before sunset failed and then excessive faff put us further behind and in poor spirits heading into the final night.
Then for the first time in the whole ride the road flattened and the tandem stretched her legs and we could start to fly. Heading for Sheffield, the excitement rose as the distance got smaller and the end was in sight- we could barely believe it!
Suddenly, we were winding through the city streets before one last climb and cheers of our arrival. A time of 79 hours34 minutes and we were delighted to have completed such a rollercoaster of a ride and seem so much of our beautiful North!